Chiffon Leopard Print Cocoon kimono
Ask and you shall receive, darlings.
More fierce than ever before and in everyone's favourite wardrobe staple print and our signature... LEOPARD! 
Whether you're layering it over your workweek attire or popping it over your tee for a Sunday brunch date, our cocoon silhouette integrates stylishly into your daily routine, with a rounded edge for a flattering look.
Crafted from 100% polyester chiffon

Hand made in Dubai
Hand wash in cold water
Can use a low heat iron
Shop with confidence with our 30-day returns
Designed in Australia and ships from Sydney, Australia  
Now available in 2 sizes, petite or regular.
Petite suits Extra Small to Medium / XS - M (AU 8-12 or US 4-8). The petite length works best for ladies under 165cm and is still long enough to cover the bottom. It's narrower across the shoulders and has less volume than the regular size.

Our Regular Size is the original Cocoon shape and works best for Medium to XXL (AU 12-22 or US 8-18) and will generally sit just mid-thigh/ just above the knees. 
Care Instructions: Hand wash in cold water & warm iron
Click here to enlarge
All measurements in cm's(Switch to inches)
| Size | Sleeve | Length | Back Width |
| --- | --- | --- | --- |
| 10-22 (AU) 6-18 (US) (One Size) | 68 | 84 | 112 |
USA Shipping Charges
Standard Shipping: AUD $15 (Approx.USD $12) for orders less than USD $300
FREE SHIPPING: ORDERS OVER USD $300 
Delivery usually takes between 3 - 12 working days depending on your location and seasonal delays such as the peak Christmas season.

A tracking number will be sent to you once your order has been shipped together with a link to track your shipment.

For shipment updates please use the tracking link provided.

Orders are shipped via Australia Post which then transfers to USPS once in the United States. 
Rest of World Shipping Charges
Standard Shipping: AUD $29 on all orders
FREE SHIPPING: ORDERS OVER AUD $350
International orders are shipped via tracked Australia Post, which utilizes your country's local postal service.

A tracking number will be sent to you once your order has been shipped together with a link to track your shipment.

International deliveries on average take 5 - 12 working days, however, some Countries will be longer than this depending on your local postal service.

International shipments are shipped via tracked Australia Post which utilizes your local postal service in your country.
Please Note: All orders placed to UAE, Qatar, Oman and Saudi Arabia need to include a PO Box as a part of their address. This is a requirement for the local postal service.
See our Returns Section for full info.
SHIPPING FAQ'S
Q. When will my order be shipped?
Orders are packed and shipped daily, Monday through to Friday (except public holidays
Q. How will my order be sent and how long will it take to arrive?
A1. Australian shipments are sent via local courier or by Australia Post (whichever is the quickest method to get to you!). Estimated delivery after collection date is 2-5 working days depending on your location and seasonal or postal delays.  Please allow extra time for orders to Western Australia, or remote locations.
A2. International shipments are shipped via Australia post express which utilizes your local postal service in your country. Estimated delivery after pick up is 5 - 10 working days, depending on your country's postal service.
Q. Which countries do you ship to?
We ship to all Countries except - Mexico, North Korea, Iran, Syria, Yemen, Guatemala, Portugal & Afghanistan due to unreliable postal services.
Q. Do you ship to my PO box or street address?
It's up to you! Except if you live in the UAE, Qatar, Oman, Saudi Arabia or a country that doesn't have a door-to-door government postal system - then we need to ship to a PO Box. This is a requirement for the local postal service and without it, your shipment won't be sent - or if it slips through the system and gets shipped - we are not responsible if it doesn't arrive or takes many many weeks - sorry!
Q. I think I made a typo in the address field when I placed my order - what should I do?
However you type your address in your order, is exactly how it is labelled. So please email us at hello@ilandco.com urgently if you think you made a mistake. Also - all shipping addresses are to be written in English without accents marks on letters. If the incorrect address is provided and your order has been shipped, customers will incur a reshipping fee.
Q. I'm ordering something on pre-order together with an in-stock item. Will they be shipped separately or together?
A. If you order more than one item and one of those items is on pre-order - everything will be shipped together once the pre-order item arrives. If you want to receive the in-stock items right away - please place separate orders.
* IMPORTANT NOTE - iland co.™ is not liable or responsible for any import taxes or customs due on your order. Rejected packages will not be re-accepted by iland co.™ or refunded. Please check with your local government before ordering.



RETURNS, EXCHANGES & CREDIT NOTES
We want you to be 100% satisfied with your iland co. purchase. If you aren't happy with your full priced purchase, we'll gladly provide a credit note if your purchase meets our returns policy. Credit notes are valid for 1 year.
Before you return a product, please make sure that you email hello@ilandco.com to get approval for your exchange or credit before returning the item to us.
If items are sent to us without prior approval and don't meet our returns policy, it will be at your cost to have the item returned to you.
Please also ensure that:
The product was purchased in the last 30-days and was a full-priced item.

The product is in its original packaging or original state.

The product isn't used or damaged.

The product is free from perfume smells, makeup marks or evidence the item has been worn, washed or dry cleaned.

The swing tag has not been cut or removed from the garment.

You include your details, including name, contact details and order number
Sale Items
Please note we do not accept returns on sale items. This includes flash sales or where discount codes have been applied where the promotion specifically mentions 'no returns', 'clearance sale', 'all sales are final' or similar.
Shipping Charges
Shipping charges on your original purchase are not refundable or credited back to you. If you received free shipping on your original order, the relevant shipping charge for your location will be deducted from your credit.  We are a small, independent business that is unable to absorb these costs. 
Faulty items:
If you receive an item that is faulty, please send images to hello@ilandco.com.
We are happy to replace, repair or refund due to a manufacturing fault but not normal 'wear and tear', such as buttons falling off, fabric pulls, fabric pilling after many wears and washes.
Minor faults such as buttons, embellishments and clasps detaching from the garment are not considered faulty therefore will not be eligible for a refund.
Please follow the care instructions on your iland co. garment to prolong the life of it.
If the fault is major (as determined by iland co.), you may elect to receive:
a replacement product (if possible); or

a refund or credit note for the original purchase amount, excluding shipping costs. If the item was purchased using a credit note or gift voucher, you will receive a credit note, not a refund.
Any shipping charges that are associated with a return are the responsibility of the customer.
 Pre-Orders:
Pre-orders cannot be cancelled for any reason. A pre-order item is made-to-order and so manufacturing only commences after a customer has placed their order. If you wish to return your finished pre-order item after receiving it, however, our normal return policy applies.
 Accessories and Jewellery:
Accessories and jewellery cannot be returned for returned exchange due to hygiene reasons. All sales are final of accessories and jewellery unless faulty.
 Return Instructions:
Once we have approved your return via email, please ship the item to the provided address via a tracked shipping method within 7 days of return approval.
We are not responsible for items that have been lost on their way back to us. We cannot accept returns that have not been sent to us in a timely manner after being approved by iland co., so please be sure they are shipped within 7 days of approval.
  Any associated shipping costs to return items back to iland co. is the responsibility of the customer and not refundable/credited.
Once we have received the returned item, please allow approximately 7 business days for your request to be processed.
Should we identify unreasonable patterns of returns on the purchase and use of garments, we may restrict or refuse refunds or future orders.  
Please note: If your item is received and deemed not to meet return requirements, you will be responsible for shipping fees to have the item returned. If payment is not received for return shipping the item will be destroyed after 14 days. 
Customer Service Hours and Contact Details:
Our iland co. customer service team works from Monday to Friday between the hours of 8:30am and 4:30pm AEST.
One of our team members will respond to your email within 1 business day. Any emails sent over the weekend will be answered on the following Monday. 
Contact Us:
If you have any questions about our returns policy, please contact us:
By email: hello@ilandco.com
Customer Reviews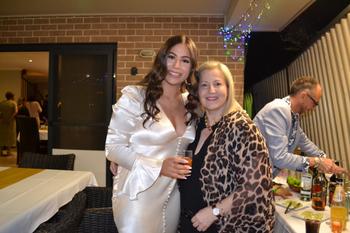 06/30/2021
I've travelled the world!!
After buying this gorgeous Chiffon Leopard print Cocoon Kimono, my sister saw it on me in a photo, promptly I was asked if she could have one too..... So now one resides in my wardrobe in Sydney, the other one is being worn over & over in Greece during summer, over swimmer, jeans and even singlet dresses. Perfect piece for every occasion
Angela M.

Australia
Hi Angela Wow! This is the best feedback! You have made the whole team at iland co. headquarters smile from ear to ear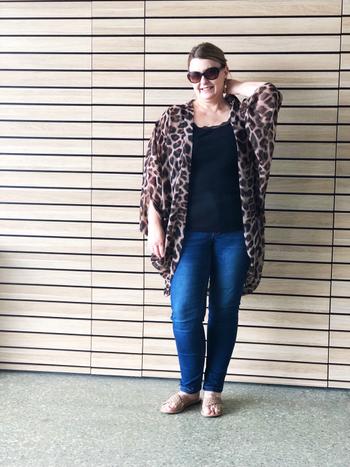 03/21/2019
Leopard love
This cocoon kimono is to die for. Exquisitely made, this kimono falls beautifully and looks gorgeous dressed up for night time and casually during the day with jeans. A must have for every wardrobe!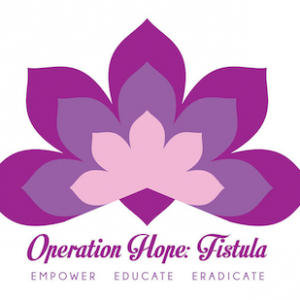 GR
Gaby R.
Yassss! This makes our day! Thank you so much for sharing! You look dynamite! All our love xxx
11/02/2022
Awesome
Love this one, can't wait for summer. Think it will be so useful. I am short and very happy with fit
10/06/2022
Cocoon
Lovely and lightweight with a stunning print.
Jan M.

Australia
06/16/2022
Flowy elegance
It is so soft and sits beautifully with the back paneI design. I originally thought I'd wear it over bathers but I wore it with shorts and longer pants. It really elevated my look.
Nicole W.

Australia